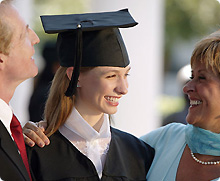 Málaga es una ciudad mediterránea localizada en la Costa del Sol, región de Andalucía. El clima único de la ciudad, 300 días de sol al año, la abundacia de playas, la gastronomía y gente abierta han hecho de Málaga un destino muy popular no solo para turistas sino tambien una ciudad atractiva paar estudiantes y jóvenes interesados en trabajar o tener una experiencia profesional llevando a cabo un programa de prácticas en empresas de Málaga.
Malaga is an interesting business attraction for European experts, professionals that want to know the Spanish system of work or study and to exchange knowledge with professionals from Malaga.
We can mention here the Technological Park of Andalusia one of the biggest and modern in Europe and the most important in Andalusia with more than 300 companies: European business centres, "incubators" to support the new companies and not in the last place, the Investigation Centre of the University of Malaga. In the Park, The University of Malaga closely cooperates with the business world.
Research groups, focused on the technology and innovation, working together with companies are located in the University's own building.
To find more we gladly invite you to Malaga and we are sure that you won't forget it!